Project calendars are critically important when we need to schedule and record our daily, monthly or year project's activities.
The calendar shows all the tasks with their deadlines and who they're assigned to. It gives everyone 24/7 access to their project management timeline.
Today product managers and project managers have the opportunity to share project calendars across their teams.
How to create a great and useful project calendar?
There is a helpful article posted on Hygger blog that describes 3 simple ways to do it:
How to create a project calendar with Excel?
Excel is familiar to many people. It offers its native table and grid view that makes it easy to create calendars. You may place all data about tasks, resources and work schedules in a single cell. Excel has some built-in calendar templates that you can use to get started quickly without dealing with tiresome formatting.
How to create a project calendar with Google Calendars?
We know Google calendars not only as the tool for scheduling meetings but also as the service for planning projects. They assist product teams to collaborate on project planning in real time.
You may create a separate calendar for each team member and put their task deadline on this personal calendar. The other option is to build a separate calendar for each key team project and enter task dates and milestones.
How to create a project calendar with project management tools?
There are a lot of project management tools that offer multiple ways to track projects schedule. They provide managers with friendly grids, Gantt charts, bars, calendars sheets and so on. Roadmap board is also a handy visual schedule for a project that allows to see the start and due dates of the tasks on a calendar and manage project plans easily.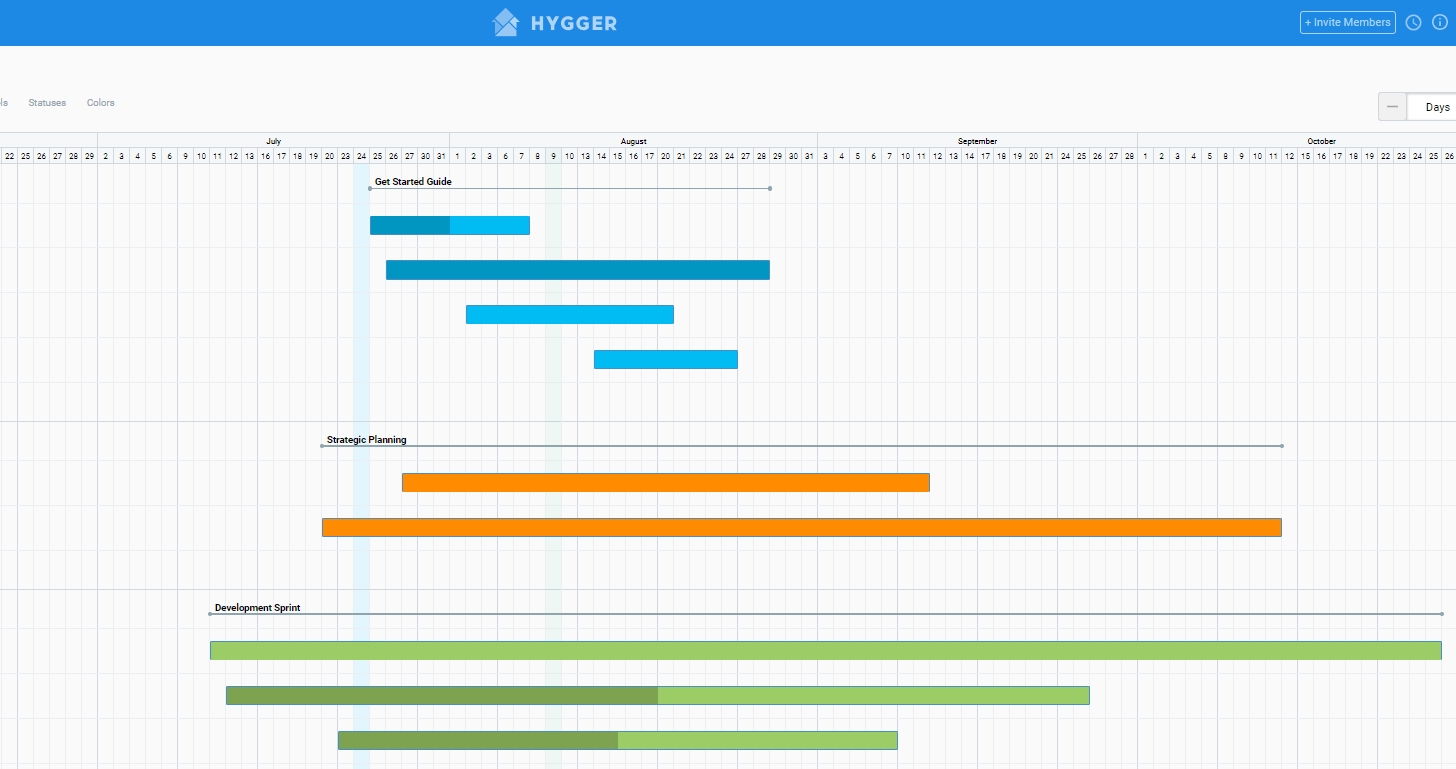 These tools simplify project calendar creation as the calendar is already tied to your project schedule and any changes will be reflected in the calendar automatically.
Most of them offer build-in collaboration and communication opportunities, dynamic updates and awesome templates.