Have you ever tried marketing roadmaps? Believe us, it is a really helpful way of business planning!
A clear plan with competent distribution of tasks and monitoring of their implementation is the key to success in the work of any company. It is especially relevant for such areas as IT and marketing, where there are a lot of different processes and goals with some expected result. And that's why roadmaps became so popular and in demand here.
The present article written at Hygger blog contains some great advantages of roadmap using – let's have a look at them.
The ability to develop a precise strategy for working on a project
Creating a roadmap and following it during the work, all the employees involved in the process have a more correct idea of the project. Each member of the team understands his own significance and role in the project better – and, therefore, the entire workflow is more consistent
and appropriate. Roadmap unites and gives its general idea and strategy in the work, like this: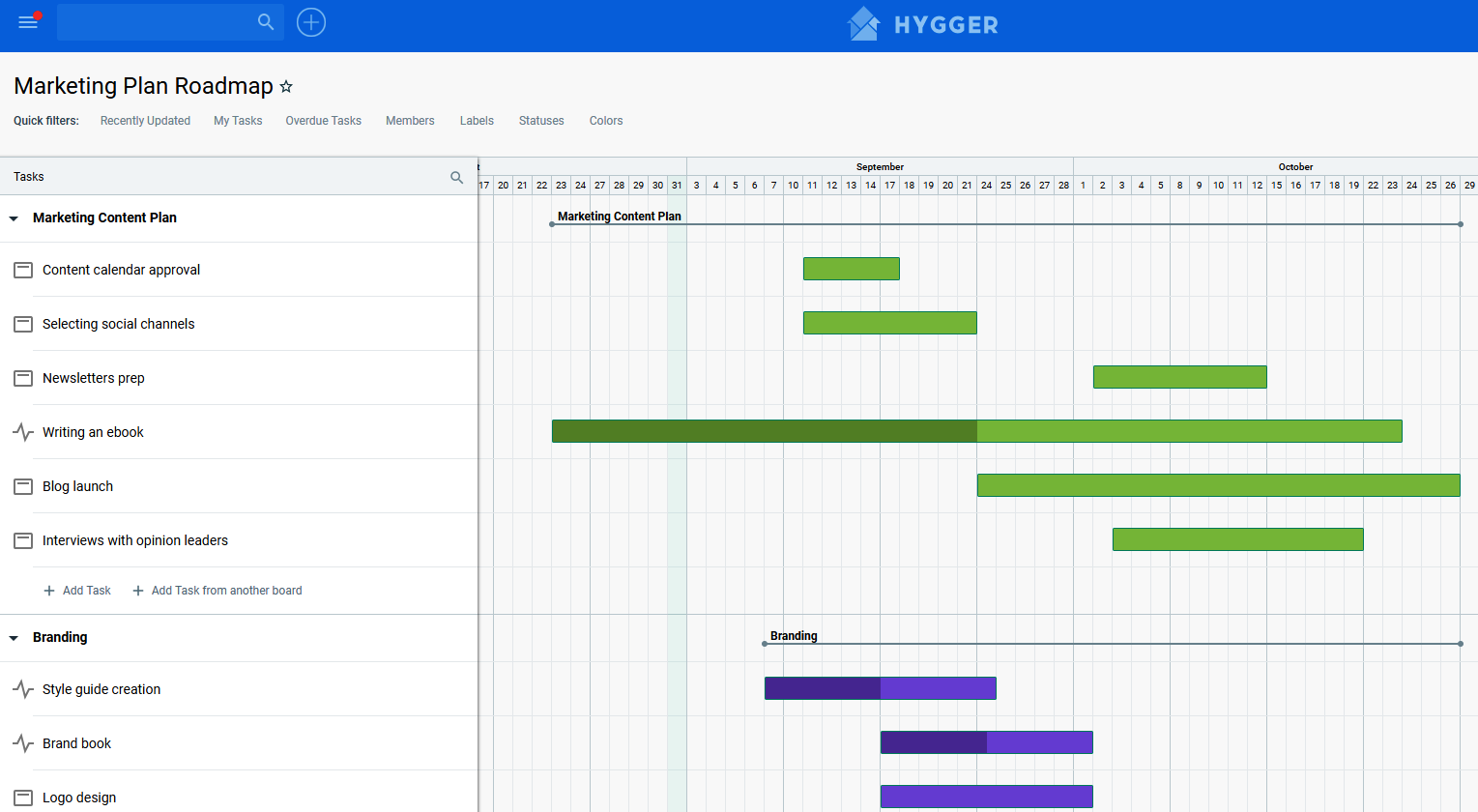 Each stage of the work is understandable for everyone
This advantage can be simply explained: throughout the execution of the project, all tasks and objectives are detailed and clear, and all it is available for viewing not only to the employees themselves, but also to the customer. A frequent problem is the lack of a correct and trustworthy communication between the parties of the work team and the customer. Thanks to the roadmap, the customer can always see the current status of the work, make some suggestions, and the team members can give their feedback promptly.
Time & money saving
All project tasks in the roadmap can have their checklists, set timeframes for execution – all these components help in advance to draw up clear conditions for the project, which, of course, saves time and costs, as follows: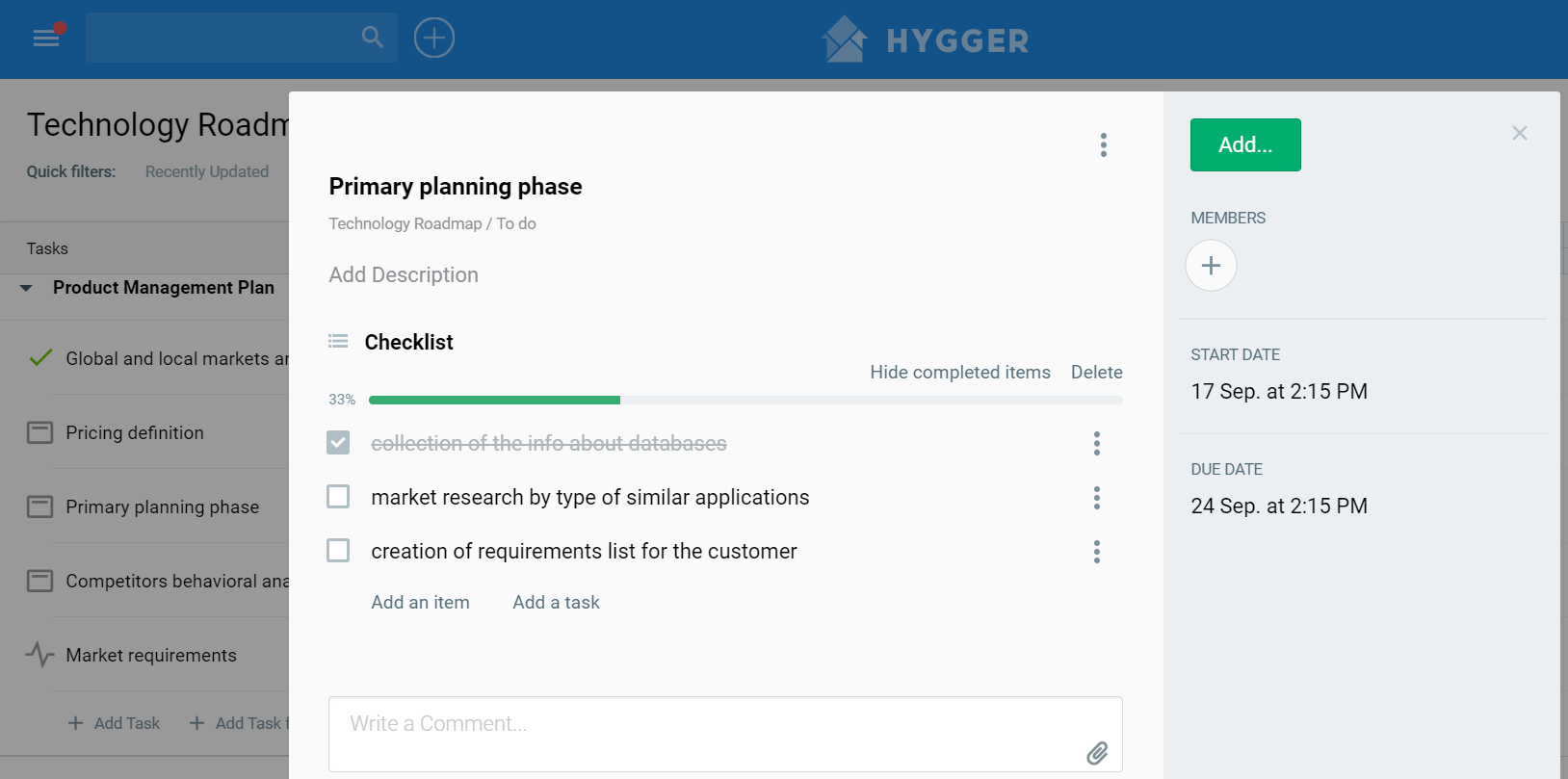 Share your opinion and experience with us, what kind of technological tool for business planning you like more, in the comments!